Logo design is one of the important processes in branding a collection. This logo, which is better prepared at a professional and non-modeling level, will help you a lot in effective advertising. Finding an expert who professionally provides logo design services is the most important step in branding your business. We will introduce you to this issue further.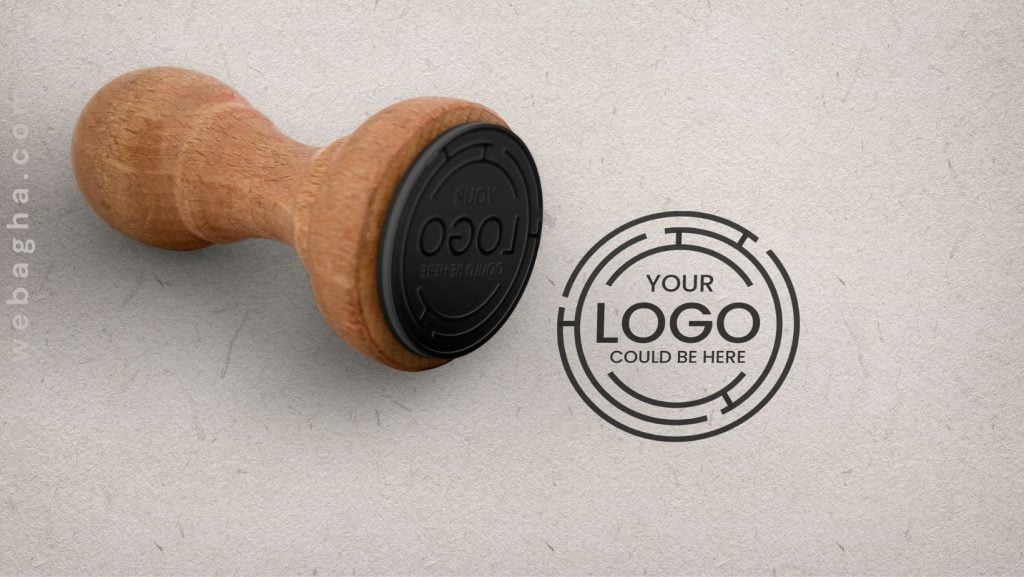 Types of logo design
The logo can be designed in three different ways.
Logotype: This type of logo can be formed by putting letters together. But the flow is not that simple, but the designer must put the letters together according to the knowledge of their anatomy, observing the visual beauty and proper continuity in the design in order to create an attractive logo.
Visual logo: shapes, designs, symbols and even colors are used in the design of this type of logo. This logo can have a simple or conceptual structure. Definitely, this type of design is more difficult than logotype design.
Combined logo: This type of logo is a combination of logotype and image logo. In this type, the logo should be designed in such a way that there is a strong harmony between the letters and images. Certainly, such cases will be time-consuming and more difficult.
These two parts should be individually designed in such a way that there is a strong coordination between them.
Each person or group chooses the type of logo according to their interests and considering the surrounding conditions. If you can't decide on the type of logo, you can consult with consultants who are also in charge of design and get guidance.
The necessity of logo design
This point has been understood by big companies that a professional logo plays an essential role in advancing their goals. When your logo is in the minds of more audiences, it will definitely have an impact on the future of your business. In fact, your logo is your identity. The advantages of logo design include the following:
Finding organizational identity and branding
The possibility of registering a logo and exclusivity
Making it possible to compete in domestic and global markets
Differentiate yourself from your competitors
Creating more customer trust
Use it in advertising
and many other things
Exclusive logo design
When you design a custom logo, you have taken a sure step to be different and powerful.
In fact, the more specific the logo, the more cohesive your brand is with its identity.
By registering a professional logo, in addition to standing out among your competitors, you will also attract more customers.
During logo registration, items that show that they are copies will definitely not be accepted, and this shows how important it is to choose a unique logo. The
Logo design order
If you want to have an exclusive and professional logo, you can order it by referring to our logo design collections. Choosing an experienced designer will help you a lot in having an attractive logo.
In order to find your collection and professional designer, you can visit our portfolio.
Finally, you will be able to order your desired logo by providing comments and stating your business conditions, as well as reviewing the designer's instructions.
Important points in professional logo design
Every logo, from simple to professional, needs to follow some important points to be designed, which will be useful to know. In the following, we will mention some of the most important points.
The logo should be special: definitely every collection tries to choose a special type for its logo design. In other words, the logo of each company is made for long-term and perhaps permanent use, and it must be special in such a way that it does not lose this ability after a short period of time. Companies that want to change their logo have definitely come to believe that the previous logo has lost its specificity and has no more impact on the audience.
This logo change can cause serious damage to your business for a long time. For this reason, we suggest that you pay special attention to the uniqueness of your logo at the beginning of the work.
The logo must be the correct expression of the concept
A professional logo should be able to correctly convey the meaning and concept of the business to the audience. One of the things that we want to include in the logo design is the identity of the company, its purpose and type of activity.
If a logo is designed just as a symbol without expressing concepts, it will definitely fail and the owner will come to the conclusion that he has to change it again.
The logo should have a simple design: To have a special logo, you don't need to design it so complicated that the audience can't communicate. A simple but professional logo can convey its meaning at a glance. In fact, the audience communicates with such logos more easily and remembers it.
The logo must be creative
Copying other logos will definitely not improve it. In fact, a creatively designed logo will be more attractive and effective.
Logo design price
A logo follows several factors to find a price. Among these factors can be the level of professionalism of the design collection, the number of required studies, the size and type of the logo and many others. Whether your logo is designed by a person or software will also affect its final price. Of course, remember that logos designed by software will definitely not be as successful as those designed by a person.